What: TV Review
Who: Last Man On Earth
When: March 2015
Why: As part of Wildfire Reviews what to watch on Demand series
Where: Hulu plus, FOX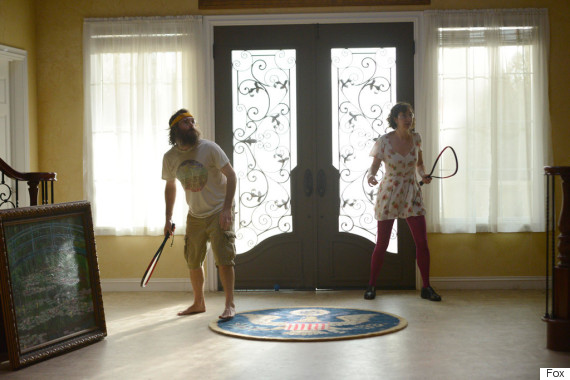 Welcome back to Wildfire Reviews what to watch on your streaming device channel. This week we'll feature the new Fox citcom comedy The Last Man On Earth.
While the trailers made it look somewhat displeasing, the Last Man On Earth is just the opposite.
Anchored by powerful acting by Kristen Schaal and Will Forte, this new sit com is also surprisingly original, thought provoking and at times pretty hilarious.
The show works extremely well between the chemistry with Phil and Carol once they realize their not the Last Man or Last Woman on Earth.
The chemistry between the two actors and thought provoking questions the show brings us makes it different than most of the other post apocalyptic entertainment out there.
The Last Man on Earth is a little gem that will hopefully not fralter before the series conclusion.
Grade:
A-
Where Can I Watch it?
Hulu Plus, On Demand/Fox
What's Next?
Jericho, This is the End, I am Legend